The BEST Wisconsin Wine ... Without the GRAPES!
O'Neil Creek Winery has been producing Wisconsin's best specialty and fruit wines since 2009.
Unlike other wineries in the state, Owner Joe Wynimko doesn't have a vineyard ... he has an orchard! And with the right combination of sugar and yeast, Joe can turn ANY fruit or vegetable into wine!
With fruit flavors that range from semi-sweet, to a hint of sweetness to our sweet flavored specialty wines, you'll just LOVE our collection of fruit wines!
While you can learn about ALL of our fruit wines on our wine page, a few of our more popular wines include:
Other wines include Beet, Blackberry, Blueberry, Cranberry, Cranberry Apple, Mystery Berry, Raspberry, Rhubarb and Strawberry Rhubarb
O'Neil Creek Winery also features: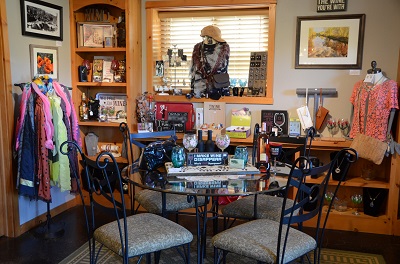 GIFT SHOP: Where visitors can purchase:

Wine Accessories
Yellowstone Cheese and Gingerbread Jersey Cheese
Crackers
Hand Painted Glasses
Hand Painted Plaques
Hand Painted Pictures from Local Artists
Scarfs W/Jewelry Accents
Wine Purses

WALK THROUGH THE ORCHARD:

Take a virtual walk through our store, wine shop and orchard


(Use the arrows within the virtual tour to visit other areas of our property)
VEGETABLES FROM OUR GARDEN:

Vegetables will be available to purchase throughout the season. Onions, Radishes, Lettuce, Green Beans, Beets, Tomatoes, Carrots, Snow Peas, Cucumbers, Zucchini, Kale, Kohlrabi & Pumpkins.

WINE TASTING:

We have 18 Fruit & Specialty Wines
2 complimentary tastings
5 Tastings for $ 5.00
8 Tastings for $8.00 and you get to keep the glass
We invite you to contact us or call us at 715-568-2341 for more information on ordering our wines, or to arrange a visit next time you're near Bloomer!



Mon - Thurs:
Please Call Ahead
Fri - Sat: 11a - 6p
Sun: 11a - 5p
OFF-SEASON HOURS:
(January to April)
Please Call Ahead




Wisconsin Winery Co-op: Wineries and Wine Tours in WI Driftless Region
Wineries of Wisconsin
Wineries, Breweries, and Distilleries of the Chippewa Valley