This article was taken from the Leader Telegram, September 2009.  Joe Wynimko takes a pass on making wine from grapes. He'd rather make wine from rhubarb, dandelions, pumpkins and strawberries.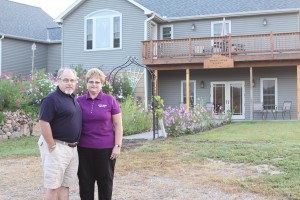 "It's basically all fruits," Wynimko said. "My niche is the specialty fruit wines. I don't have a vineyard, I have an orchard. The rhubarb is all out of my garden, the pumpkin is all out of my garden."
With the right mix of sugar and yeast, Wynimko can turn just about any fruit or vegetable into wine. He's made carrot wine and onion wine.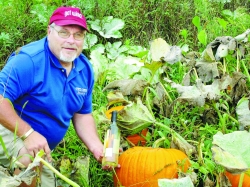 "Onion (wine) is actually pretty good. I'd use it for marinating," he said.
After working on obtaining state and federal permits for the past 1 1/2 years, Wynimko and his wife, Dorinda, opened O'Neil Creek Winery, southwest of Bloomer, on Friday.
They have a shop on the first floor of their home with room for people to stop in and purchase wine by the bottle or by the glass. Continue reading "Wine Without The Grapes"