Aug
1
Sat
O'Neil Creek's Winery's artist for the month of August.

@ O'Neil Creek Winery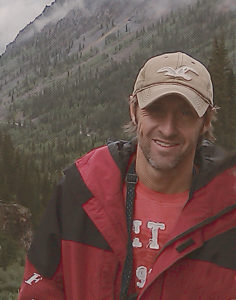 CRAIG FAIRBERT
Craig was born and raised in Milton, Wisconsin. From an early age, he knew he wanted to be an artist. Craig received his Degree for Commercial Art in 1991, from Madison Area Technical College. After graduating from MATC, Craig became a mural painter for Adam's Advertising in Madison, Wisconsin. He hand-painted over 700 billboards throughout his career there, with a wide variety of subject matter, including news anchors, motor cycles, cars and beer. With increasing computer technology, hand-painted billboards became a thing of the past and in 1997 Craig moved on to work for a screen-printing company located in Northern Wisconsin. Craig loves the outdoors, hunting and fishing. His job near Ladysmith, Wisconsin, seemed to be a perfect fit for him, his wife Maria and their boys.
Artisans is a family owned company that produces apparel for men, women, and children for stores such as Cabela's, Bass Pro and Gander Mountain, and also for clients such as Ducks Unlimited along with hundreds of resort communities throughout the country. Craig prefers designing and illustrating subject matter that involves wildlife. He specializes in elk, deer, ducks, bear, eagles and fish.
In 2005, Craig began entering his paintings in state stamp contests. He hasbeen very successful and has received several runner-up awards, as well as many First of State awards. These include: 2005 Wisconsin Great Lakes Trout Stamp, 2007 Wisconsin Inland Trout Stamp, 2008 Wisconsin Great Lakes Trout Stamp, 2008 Wisconsin Pheasant Stamp and 2009 Wisconsin Turkey Stamp. In 2009 Craig won the Colorado Waterfowl Stamp contest with his depiction of a pair of Barrow's Golden-eyes, and also won the 2010 Wisconsin Inland Trout Stamp and the 2010 Wisconsin Waterfowl Stamp, which completed his goal of winning all five Wisconsin contests at least once. Most recently Craig won the 2013 Wisconsin Turkey Stamp and the 2013 Wisconsin Pheasant Stamp, and also runner-up the in 2015 and 2017 Wyoming Conservation Stamp contests. In 2015, Craig connected with Musky Hunter Magazine to do illustrations for their cover. Musky fishing has been a passion for Craig for many years, so the opportunity to showcase his art on the world's premier musky magazine was a thrill. Craig's ultimate goal is to teach art. He recently graduated from Ashford University of Iowa with a Bachelor's degree in social science with an education concentration. H
Sep
1
Tue
O'Neil Creek Winery's artist for the month September.

@ O'Neil Creek Winery
Oct
1
Thu
October's Artist of the Month

@ O'Neil Creek Winery
Elizabath Craft will be O'Neil Creek's artist for the month of October.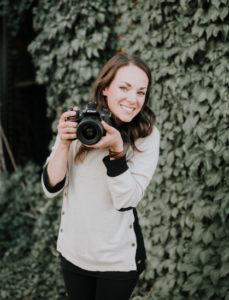 Bio:
Elizabeth Kraft started taking photos in 4-H as a kid. Her love for photography continued to evolve in college where she learned how to use a dark room to develop film. She got her first digital SLR camera used from a friend in 2008 and started transitioning over to the digital world.
Elizabeth and her husband moved around for a few years while he was  finishing college and residency. They settled in Central California before moving back to put their roots down in Chippewa Falls, WI. The varied jobs over the years allowed her to practice photography with a hockey team in North Dakota while doing advertising/marketing; outdoor buildings while working remotely for a concrete plant; and of  nature preserves while acting as a project manager for a land trust in California.
In 2011 the first of the Krafts' three children was born. More time with little ones meant less time for nature photography and a chance to work more on portrait photography.
Now Elizabeth enjoys both nature and portrait photography and gets out to take pictures whenever she gets the chance.  You can find more information about Elizabeth at https://lavendergreenphotography.pixieset.com/ or on Facebook at Lavender Green Photo.