When:
June 1, 2018 – June 30, 2018
all-day
2018-06-01T00:00:00-05:00
2018-07-01T00:00:00-05:00
Where:
O'Neil Creek Winery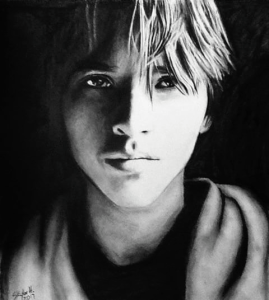 Skylar Halverson started drawing back in the spring of 2015.It was crazy discovering I could draw!,for years I told myself I had no skills.
My medium is graphite.I love drawing people and sometimes I draw animals and landscapes,which is also fun.
The thing I love the most about my art is showing people it of
course.it
gives me satisfaction and it makes me proud of my work.
I have been in a couple of art shows.The volume one print show. And this spring I was juried into the Artswest Art Show at the LE Philips Memorial Library. I show my work on Facebook,Instagram and other sites on the internet.
I am  planning to do something with my skill in the future.